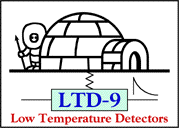 WELCOME TO THE "MAD" CITY!
Situated on an isthmus between Lakes Mendota and Monona, Madison is a truly charming and picturesque city. Five lakes, 200 parks, miles of biking and hiking paths, and one the loveliest university campuses in the country offer an abundance of outdoor activities.
WHERE TO LOOK FOR EVENTS, LOCATIONS, TIMES
The Greater Madison Visitors Guide
Available at hotels, State Street shops, museums, and University dorms.
From area attractions to transportation, it's a wonderful overall guide for ideas and information.
The Wisconsin State Journal, our morning newspaper
Lists the day's events on page 2.
On Thursdays, the paper includes The Rhythm Section with entertainment listings for the coming week.
The Red Gym
The castle-like brick building at 716 Langdon Street on campus, houses the Campus Assistance and Visitor Center. Their staff can answer all your campus questions or take you on a walking tour.
Your hotel or dorm is supplied with brochures of area attractions. If you don't see exactly what you need, ask at the registration desk.
Additional Links
FUN PLACES
University of Wisconsin campus
Take your time, it's big (over 40,000 students). Take a walk down the "Lake Path" or through the center of campus and enjoy the view from Observatory Hill. It's worth the hike.
Memorial Union (at the corner of Park and Langdon Streets)
A legendary campus hangout. The Union Terrace on Lake Mendota offers lovely views and beautiful sunsets; it's just the place to relax and watch the world go by.
Thirty canoes are available for rent at the boathouse, (608) 262-7351, near the Memorial Union. The rental office is open from 11 AM to sunset daily. Cost is $7.15 per hour, per boat, with a minimum charge of one hour and a maximum charge of three hours. Time over three hours is free. Canoes hold up to three adults. Bring your conference registration receipt or your nametag for identification.
State Street and Downtown
The State Street pedestrian mall links the University of Wisconsin campus with downtown Madison. You'll find ethnic cafes, restaurants, coffeehouses and shops, a feast for the eye and the palate. Off to the right, at the corner of State where Dayton Street turns into Fairchild, you can see the beginning of demolition and construction of the Madison Art District. The Capitol Square is at the top of State Street. The State Capitol building is open to the public, as are the lovely flowers and grounds surrounding the building. Free guided tours begin at 9, 10, 11, 1, 2, & 3 PM, Monday - Saturday; 1, 2, & 3 PM on Sunday. If you extend your journey around the Square a bit, turn right onto Martin Luther King Boulevard and take a look at the new Frank Lloyd Wright-designed Monona Terrace Convention Center. You'll see a stunning example of Wright's architecture as well as a glimpse of another of Madison's beautiful lakes, Lake Monona.
The Farmers' Market
Every Saturday from 6:30 AM to 2:00 PM at the Capitol Square
Described as one of the biggest and best farmers' markets in the midwest, this is not just a place to shop, it's an event. Grab a pastry (lots to choose from) and a cup of gourmet coffee and join the slow walk around the Square. Hours are 6:30 AM to 2:00 PM.
Museum Corner
Several of Madison's museums are located on the Capitol Square at or near the top of State Street. Additional museums are located on the University campus
Bike around the city
Near the campus, bikes can be rented for $7/day or $21/ week at Budget Bicycle Center, 8 N. Charter St., (608) 251-8413. Open every day. Closer to the downtown, the Williamson Bicycle Works is located at 601 Williamson St., (608) 255-5292. They're on the bike path that goes around Lake Monona and are open every day also with rentals at $10/day or $50/week. In addition to the 15-mile path around the lake, there are many bike trails in the city. Ask for a map wherever you rent.
SPECIAL EVENTS
July 11 - Aug. 19, 10am - 4pm daily, Olbrich's Blooming Butterflies!
Olbrich Botanical Gardens, 3330 Atwood Ave., (608) 246-4550.
This year's exhibit features Jewels of the Jungle - Live Poison Dart Frog Exhibit. Discover rare tropical treasures hidden in the heart of Madison. Brilliant free-flying butterflies and live poison dart frogs will be on display amid a forest of exotic flowers in the Bolz Conservatory.
July 18-22, Dane County Fair
Alliant Energy Center, (608) 224-0500. 750 animals, 10,000 youth projects, 200 commercial exhibitors, and a great carnival. Hands-on activities for children include a "kiddie farm," guided barn tours, a farm game quiz show, and a model railroad display. Enjoy several nights of entertainment as well!
July 20-21, Maxwell Street Days
State Street, (608) 255-1008.
It's the sidewalk sale of the summer, and a colorful Madison tradition. State Street merchants bring great sales to light in the summer sun. Excellent food, entertainment, and people-watching, too!
July 21, Paddle and Portage
Over 600 participants from across the country descend on the Madison isthmus for this unique summer tradition. Following the historic Indian trail connecting Madison's two lakes, this fun race involves a 1.5 mile paddle on Lake Mendota, a 1.5 mile portage over the central isthmus, and a final 1.5 mile paddle across Lake Monona to finish at Olin Park. This event is a wonderful opportunity to participate in a race that could only occur in Madison, or to watch hundreds of four-legged canoes travel around the Capitol Square.
Explore, enjoy, have a great time!