---
Life in and Beyond the Solar System

Printable version


May 4, 2000
---
Announcements
Final in room B130 Van Vleck 12:25pm May 16
Homework #7 due next Tuesday
Observing project due next Tuesday
Extra credit project due next Friday
Slight change in syllabus: review starts next lecture

I will cover general topics Tuesday
please submit specific questions for Thursday
---
Life in and Beyond the Solar System Preview
Basic ingredient of life

How they may have formed on Earth
Could this be unique to us?
Review: where else may have their been life in the solar system?

Given the basic ingredient is evolution to higher life inevitable?

probably only if conditions are just right

Estimating the number of "Just Right" places
What are we doing to look for life elsewhere

Telescopes for direct imaging only a dream
Search for Extra Terrestrial Intelligence (SETI)

Look for radio broadcast from other civilizations
You can participate too!

Social, political, religious ramifications
---
Basic Ingredient of Life
Chemically, life as we know it depends on organic molecules
organic molecules contain carbon (by definition)
also have hydrogen, nitrogen, oxygen, sulfur, among others
Review: were these elements common or rare on the proto-planet Earth?
common
Where did these elements originally come from?
Star barf (Supernova explosions)
---
How Organic Molecules May Have Formed on Earth
Method one: they fell from the sky

recall different types of meteorites:

Stony
Stony Iron
Iron
Carbonaceous Chondrite

Carbonaceous Chondrites contain organic molecules!

Method two: lightening in an atmosphere of water, carbon dioxide, nitrogen, and hydrogen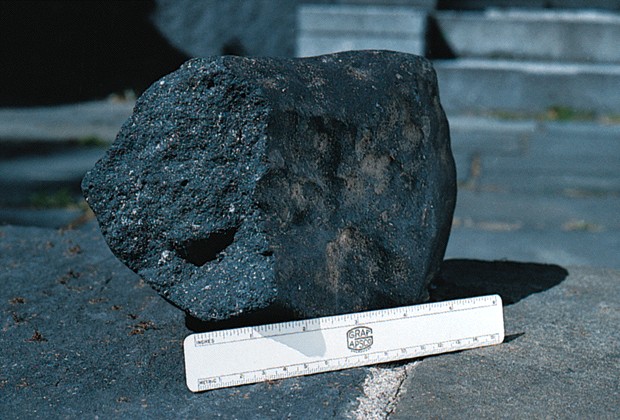 Updated Miller-Urey Experiment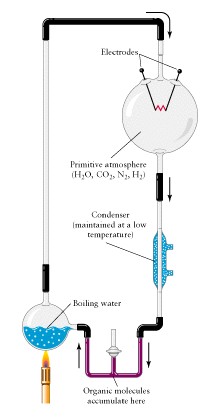 ---
Could Organic Molecules be Unique to Earth?
Since Carbonaceous Chondrite meteorites fell everywhere in our solar system, the building blocks of life are everywere
Are their organic molecules elsewhere in the Galaxy?

YES!
Star barf (Supernova explosions) not unique, probably make Carbonaceous Chondrites elsewhere
Radio astronomers detect emission from other organics

coming from star forming regions called molecular clouds
ethyl alcohol, formaldehyde, cyanoacetelete
---
Review: where else may there have been life in the solar system?
Mars: Martian meteorite shows possible fossilized microbes
Europa: May have warm sub-surface ocean
Europa is a moon of what planet?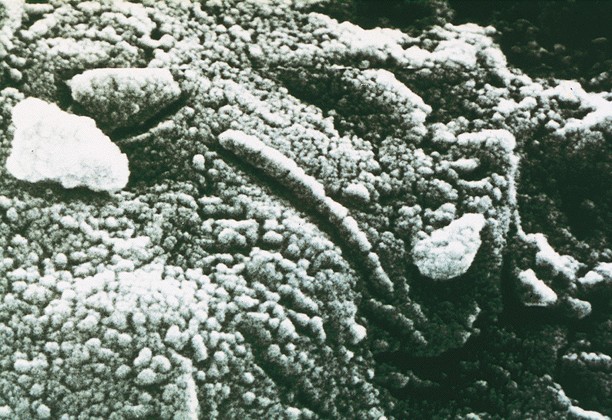 ---
Is Evolution from Organic Compounds to Life Inevitable?
NO
Any hostile environment can squelch life
Life seems to like liquid water, nice neutral chemical medium for reactions

Liquid water needs something pressing down on it
Atmosphere or ice-top

Planets with no atmosphere like Mercury unlikely to have life
Sulfur dioxide on Io might be poisonous

Io is a moon of what planet?

Sulfuric and other nasty acids on Venus
Many ways to keep organic compounds from becoming life
For life to evolve from organic chemicals, conditions probably have to be just right
---
Estimating the number of just Right places in the Galaxy
What does it take to be a just right place?

need a star for warmth, energy
need a planet to protect from star
probably need a terrestrial planet

possibly a particular atmosphere

stable or unstable conditions to nurture or stimulate life

Some think land animals got crowded out of oceans

etc. etc.

We know a about how many stars form in the Galaxy every year

from this and other estimates, we can estimate the number of intelligent civilizations in the Galaxy:

The Drake Equation
N = Rs fp ne fl fi fc L
N = number of civilizations (what we are looking for)
Rs = Rate of Sun-like stars forming in the Galaxy
fp = fraction of these stars that have planets
ne = average number of Earth like planets in these systems
fl = fraction of Earth like planets on which life actually arises
fi = fraction of these life forms that that develop into intelligent beings
fc = fraction of life forms that develop civilization
L = lifetime of civilization
| | | |
| --- | --- | --- |
| Variable | Book Value | Alternate value |
| Rs | 1 1/year | 1 1/year |
| fp | 1 | 1 |
| ne | 0.1 | 1 x 10-4 |
| fl | 1 | 0.1 |
| fi | 1 | 0.1 |
| fc | 1 | 0.1 |
| L | 100 years | 10,000 years |
| N | 10 | 0.001 |
---
What are we doing to look for life elsewhere?
Recall that pluto looks to Hubble Space telescope like Mars did to Percival Lowell
Will be ever be able to SEE life on other planets?

only with dream telescopes:

Planet Imager (probably not possible until 2015)

would we see canals? probably not

More practical search: a spectrum is worth a thousand pictures

look for spectroscopically evidence of water, oxygen, ozone, carbon dioxide
Terrestrial Planet Finder possible launch in 2010
Best image of Mars in 1926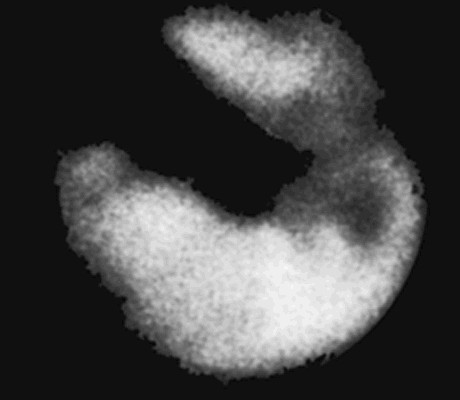 Best image of Pluto in the 1990s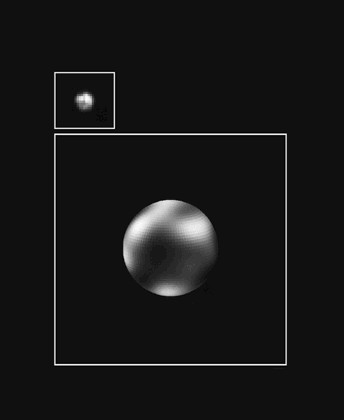 Spectrum of simulated planet


---
SETI
It is going on right now using conventional radio telescopes
Listen to radio signals coming from nearby stars

Analyze for patterns or unusual behavior

coming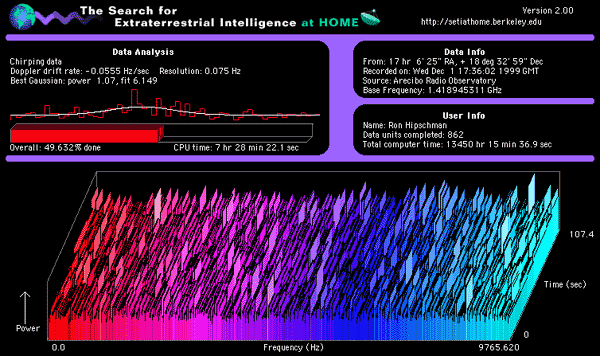 ---
Social, Political, and Religious Ramifications
Currently, the radio version of SETI is not funded by the US government

Depending on the solution to the Drake equation, SETI might be a colossal waste of money
Mostly collecting noise
Funds and efforts coming from private individuals and foundations

On the other hand, new telescopes that discover things about other stars and planets is NASA's usual style
What if there are other creatures out there?

Should we be afraid of them?
What does that mean about Earth-based religions?
---
Life in and Beyond the Solar System Summary
Basic ingredience of life

How they may have formed on Earth
Could this be unique to us?
Review: where else may have their been life in the solar system?

Given the basic ingredience is evolution to higher life inevitable?

probably only if conditions are just right

Estimating the number of "Just Right" places
What are we doing to look for life elsewhere

Telescopes for direct imaging only a dream
Search for Extra Terrestrial Intelligence (SETI)

Look for radio broadcast from other civilizations
You can participate too!

Social, political, religious ramifications
---