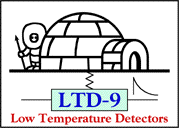 Lodging
International Program Committee
Lodging
The following lodging options are available:
The workshop housing is in Chadbourne Hall, a residence hall located at 420 North Park Street, about three blocks (400 m) from the conference center. Rooms will be available either as doubles or singles. Spouses and family are welcome. Chadbourne Hall will be open to receive guests at 12 noon, Saturday, July 21, and rooms will be available until 11:00 am, Saturday, July 28. Each room will be air-conditioned and has a private telephone and small refrigerator. Bed linens, blankets, pillows, towels and washcloths are provided. Rooms will be cleaned, beds made and towels changed daily. Rooms do not have private baths but an excellent single gender bath facility is available on each floor. Bathroom facilities for spouses will be available on the floor above or below your room. The daily rate for a single room is $50.00 per night and the rate for a double room is $35.00 per person/night. Children are an additional $17.50 per night. Prices include a complete hot breakfast Monday, July 23 through Friday, July 27. Payment is expected upon arrival. The University accepts cash, personal or traveler's checks drawn in U.S. dollars on U.S. banks, MasterCard and VISA, or you can sign up online. Confirmation of reservations will be made three weeks prior to your arrival. Make your reservation on-line. Deadline for guaranteed space is July 1st, 2001.
For those desiring accommodations with a private bath, we have reserved a limited block of rooms at a University guesthouse. The Friedrick Center is located on Lake Mendota, a lovely 1.7 km walk along the lakeshore path from the conference center (shuttle service and busses are also available). Room rates are $62 single, $72 double, and $82 triple, including a hot breakfast.
Make reservations by mail, FAX, or email before July 1st, 2001. For more information about the Friedrick Center, see their website, or contact them at
J.F. Friedrick Inn & Conference Center
1950 Willow Drive
Madison, WI 53706-1341 USA
Phone: +1 608-231-1341
FAX: +1 608-263-9183
email: jffred@ecc.uwex.edu
The Madison Inn on Campus is a commercial hotel located one block (170 m) from the conference center. Conference rates are $76.05 and $87.40 single occupancy, including tax. Each additional person is $11.35. Make reservations by mail, phone, or FAX. Deadline for guarantee of conference rate is June 22nd, 2001.
Madison Inn on Campus
601 Langdon Street
Madison, WI 53703 USA
Phone: +1 608-257-4391 or (800) 589-6285
FAX: +1 608-257-2832
The Madison Hostel is located near the state Capitol about a 20-minute walk or a short bus ride from the conference center.
Make a reservation online or by phone: call +1-608-441-0144 from 8am to 11pm CDT (-5h)
Nightly Rates (including Taxes):
| | |
| --- | --- |
| Private room (for 1-3 people) (shared bath down the hall) | member $35.00, non-member $38.00 per room |
| shared room (4-6 beds) shared bath down the hall or in the room | member $16.00, non-member $19.00 per person |
For an extensive listing of Madison hotels, see the Madison Convention and Visitors Bureau.