Photo gallery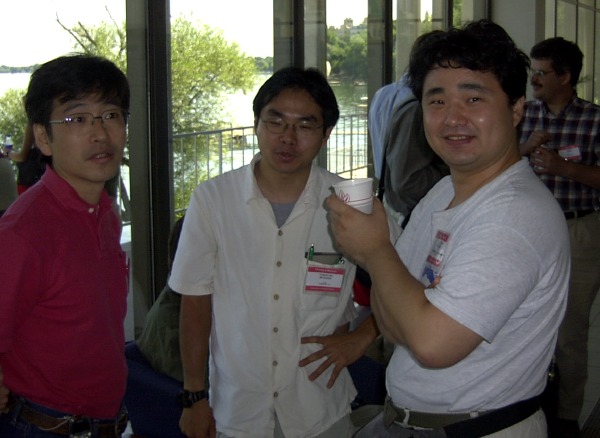 Kazuhisa Mitsuda, Toshiyuki Miyazaki, and Yoshitaka Ishisaki (ISAS) are happy to have escaped the Chicago thunderstorms. In the background is Kent Irwin (NIST).
---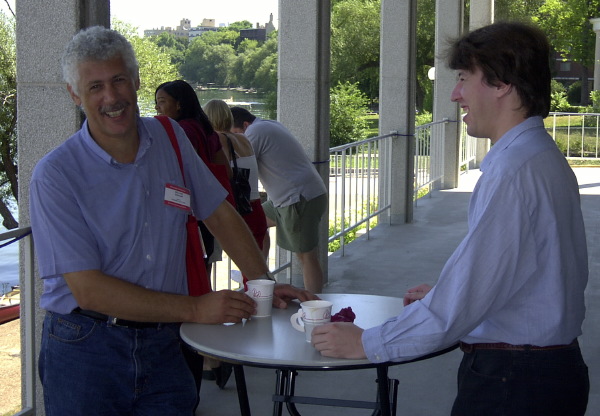 William Duncan (ROE) and Paul Brink (Stanford) enjoy a morning coffee on the terrace.
---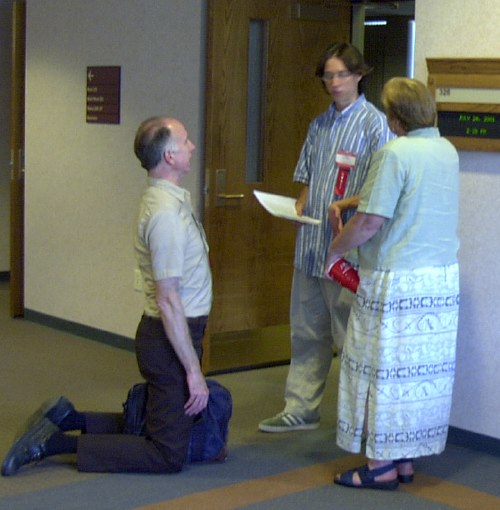 Dan McCammon tries to get more coffee for the morning break from the conference staff.
---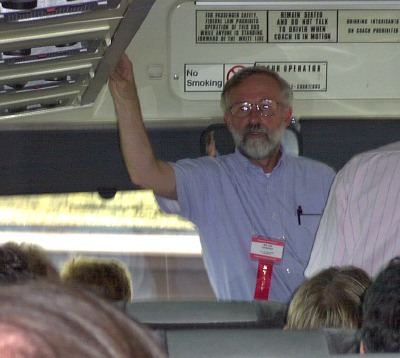 Wilt Sanders (Wisconsin) keeps us in line on the bus to Taliesin.
---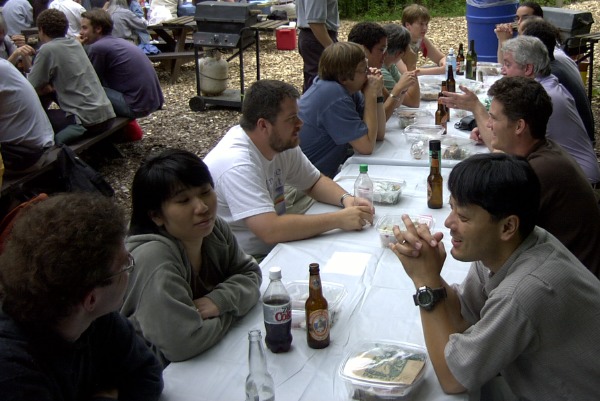 Dinner at the American Players Theatre before All's Well That End's Well.
---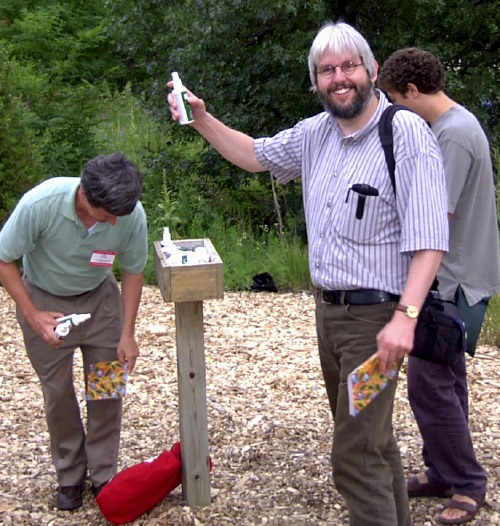 Christian Enss (Heidelberg) displays the free bug spray at APT. Carl Stahle (GSFC) has two bottles; one for himself and one for the playbill.
---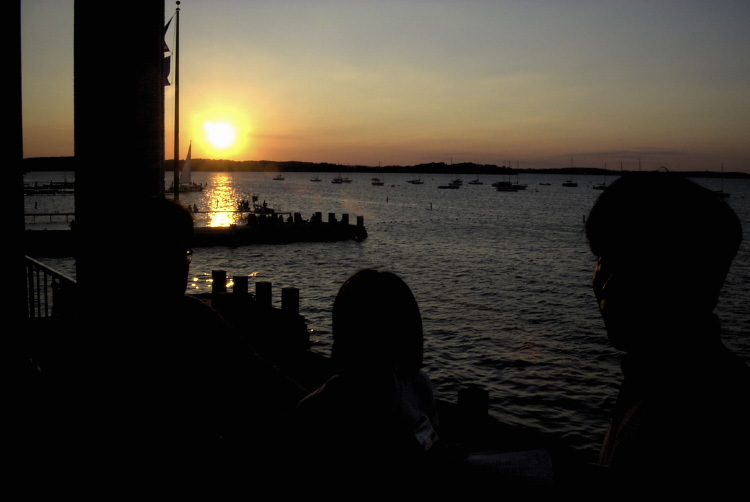 Kazuhisa Mitsuda (ISAS), Tae Furusho (GSFC), and Ryuichi Fujimoto (ISAS) enjoy a beautiful Thursday evening on the veranda.